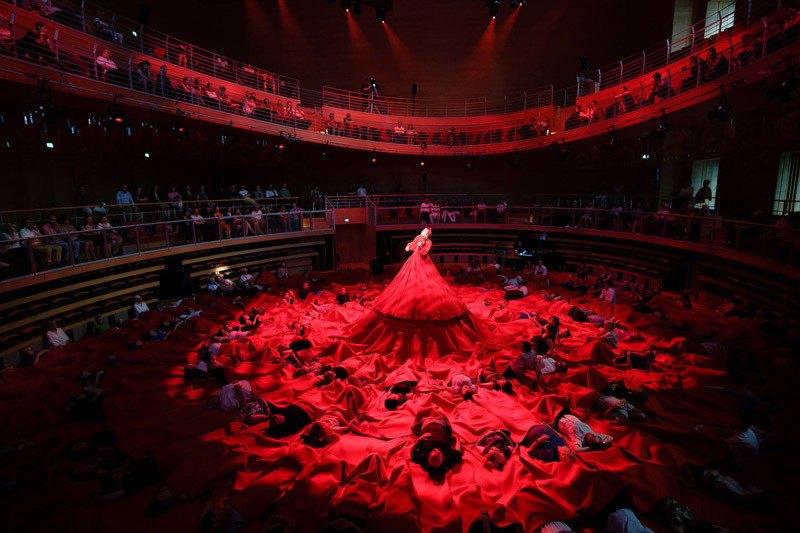 2018.
REDDRESS residency at Boulez Saal, Berlin.
A series of four concerts by Pekka Kuusisto 29.05–01.06.2018.
'Finnish violinist Pekka Kuusisto and South-Korean artist Aamu Song bring an extraordinary project to the Pierre Boulez Saal
that blurs the boundaries between performance and visual art'.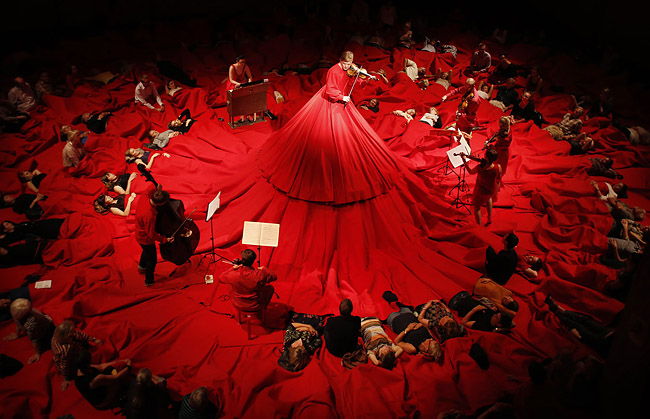 2013. REDDRESS in Helsinki Festival. Venue: Pannuhalli/Zodiak, Cable Factory.
Performers: Pekka Kuusisto,& Meidän Orkesteri, Iva Bittová, Sin Cos Tan, Maja Ratkje & Øyvind Bradtsegg, Ilona Korhonen, Marjukka Riihimäki & Grex Musicus, Esko Valtaoja, Unela (Samuli Kosminen, Jukka Perko, Yona), Mari Palo, Mirjami Heikkinen & Tomas Djupsjöbacka.
Photo: Maarit Kytöharju.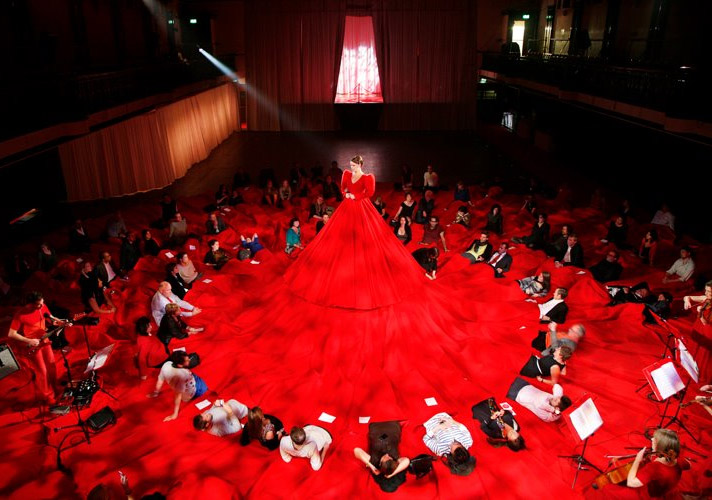 2011. REDDRESS in London Design Festival. York Hall, Bethnal Green, London, UK. Photo: Kate Elliot.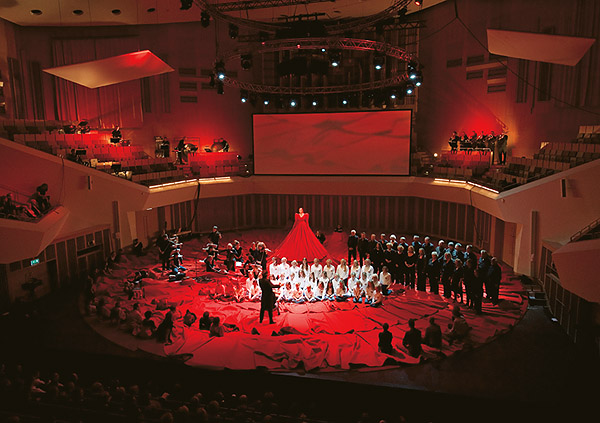 2010. REDDRESS in Muziekgebouw Frits Philips, Eindhoven, The Netherlands. Photo: COMPANY.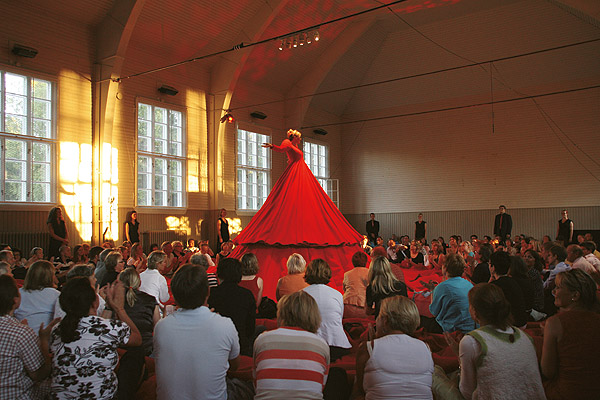 2008. REDDRESS in Tuusulanjärvi, Ourfestival. Photo: Maarit Kytöharju.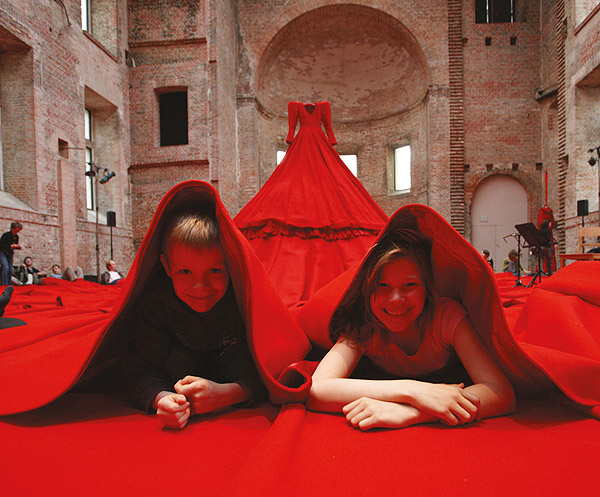 2008. REDDRESS -concert series in Elizabeth Church in Designmai Berlin, Germany. Photo: Bernhard Ludewig.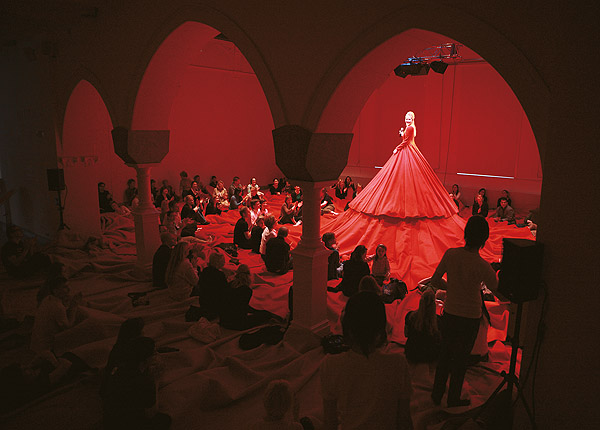 2007. REDDRESS concert series and exhibition in Designmuseum, Finland. Photo: Janne Suhonen.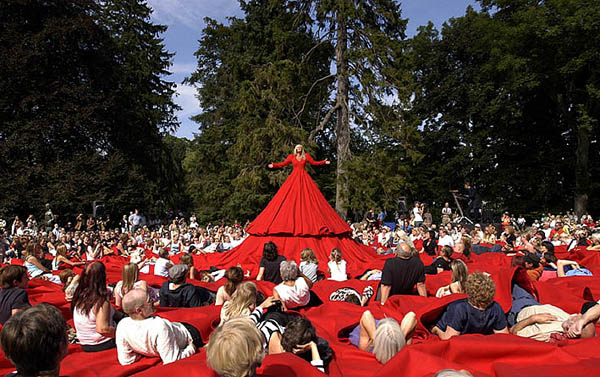 2005. REDDRESS world premiere in Louisiana Museum of Modern Art, Denmark. Photo: Henrik Stenberg.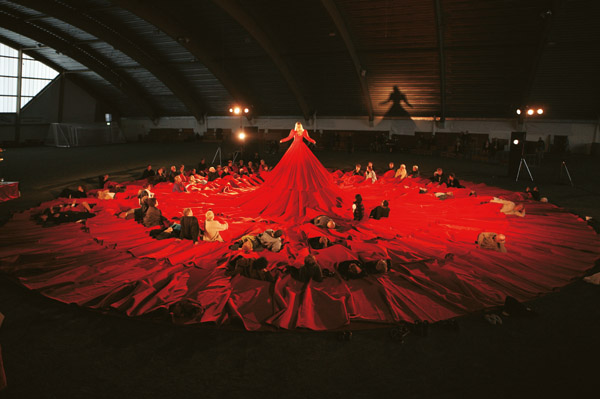 2005. Red Songs concert in Harstad Festpillene, Norway. Photo: Janne Suhonen.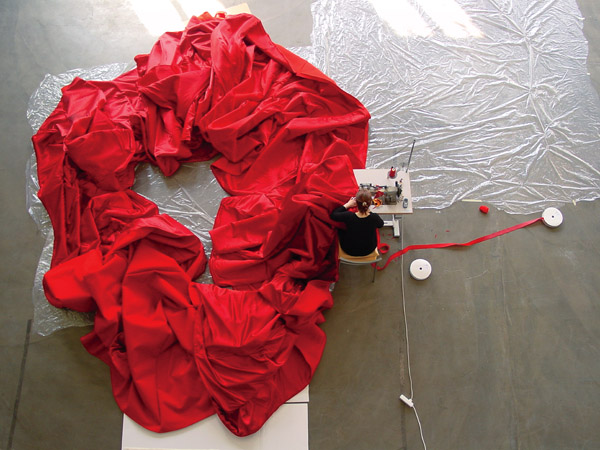 2004-2005. The making of REDDRESS. Photo: Perttu Saksa.