2015
SECRETS OF NORTHERN JAPAN
Venue: Aomori Museum of Art, Hakkakudo
Design: COMPANY / Aamu Song & Johan Olin
Curator: Yoshitomo Nara, Shigemi Takahashi / Aomori Museum of Art
Collaborators: Igarashi Yoshiyuki, Abo Mutsihide, Kon Akira, Hiraga Teruyuki, Kouhei Hashimoto, Mikami Yuji, Miyata Orimono, Kyouzou Shimokawa, Bunaco.
Rudi Merz, Arto Salminen, Jukka Merta, Sari Manner, Punavuoren Puuhevonen, Painopojat, Kirinord.
Cinematographer (Spirit videos): Ville Vainio
Photograps: Masako Kakizaki



SECRETS OF NORTHERN JAPAN
is a project and a collection of items designed by COMPANY inspired by northern Japanese tradition, craft and belief. Products are crafted by Japanese masters and local industries, with some items also visited Finnish handcraft masters.

The central concept of SECRETS OF NORTHERN JAPAN revolves around the spirit of products.

"We already knew Japan as the country of handcraft and tradition.
But there was one thing we found out this time – the spirit.
We learned from Ozorezan, from a shrine in Akagura, Tsugaru, from the works of Kokeshi masters that belief can be visually expressive, beautifully sad and melted into the normal life.
This time we not only design new items based on traditional techniques, but will create the sprit of each product.
Each spirit is created based on COMPANY's belief that a good product has good spirit."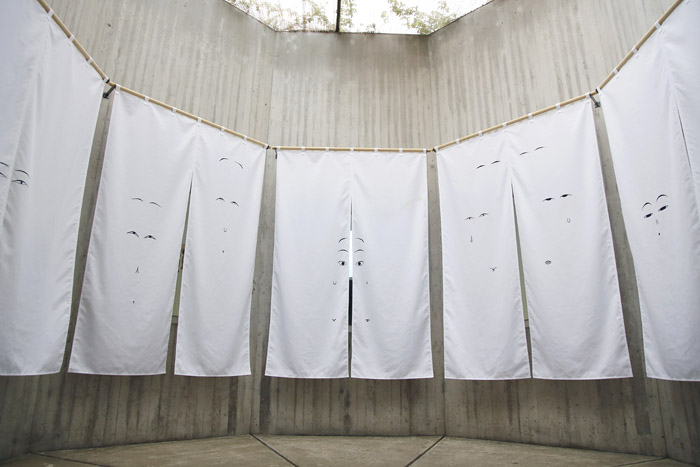 Exhibition view Secrets of Northern Japan at Hakkakudo, Aomori Museum of Art, Japan.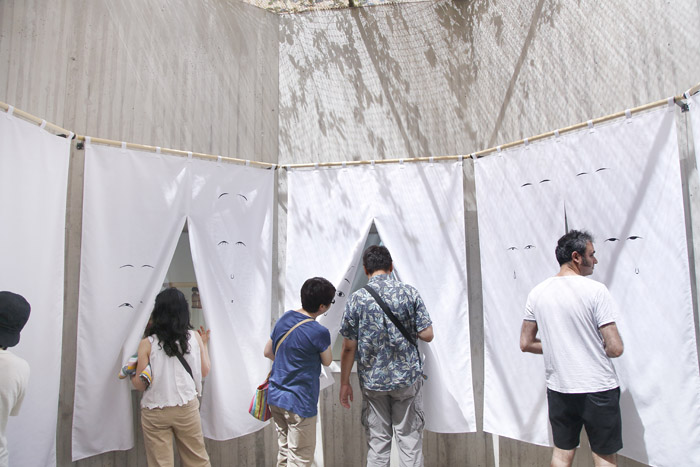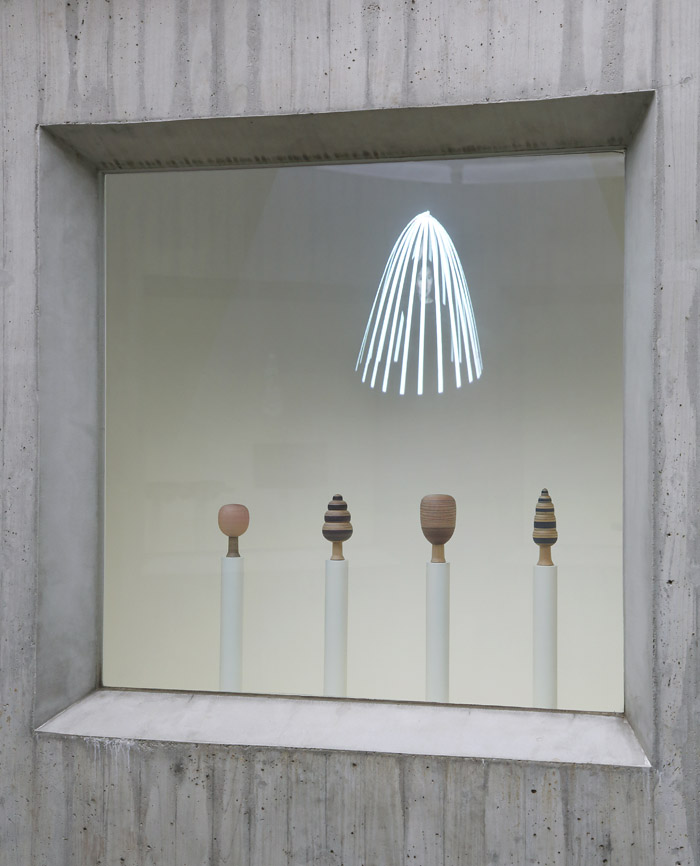 Product: Sakunami Trees. Spirit:The Sakunami Tree Spirit.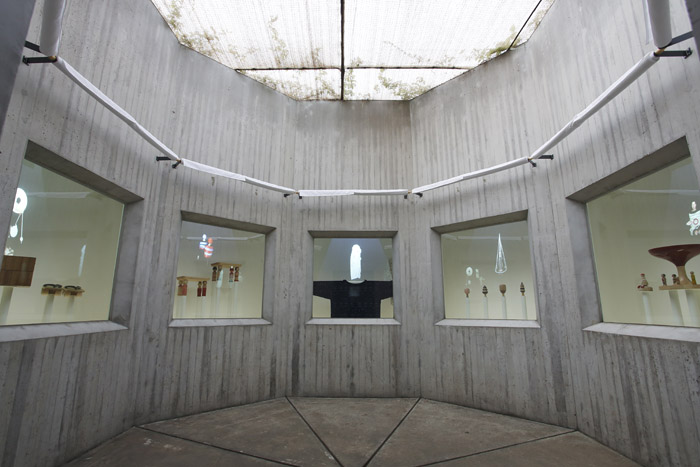 The central concept of SECRETS OF NORTHERN JAPAN revolves around the spirit of products. COMPANY states, "Every product has their own spirit." Kindled by the spirituality that dwells within everything from northland's handmade traditional crafts to mass-manufactured everyday goods, they intend on accomplishing new value creation through product design.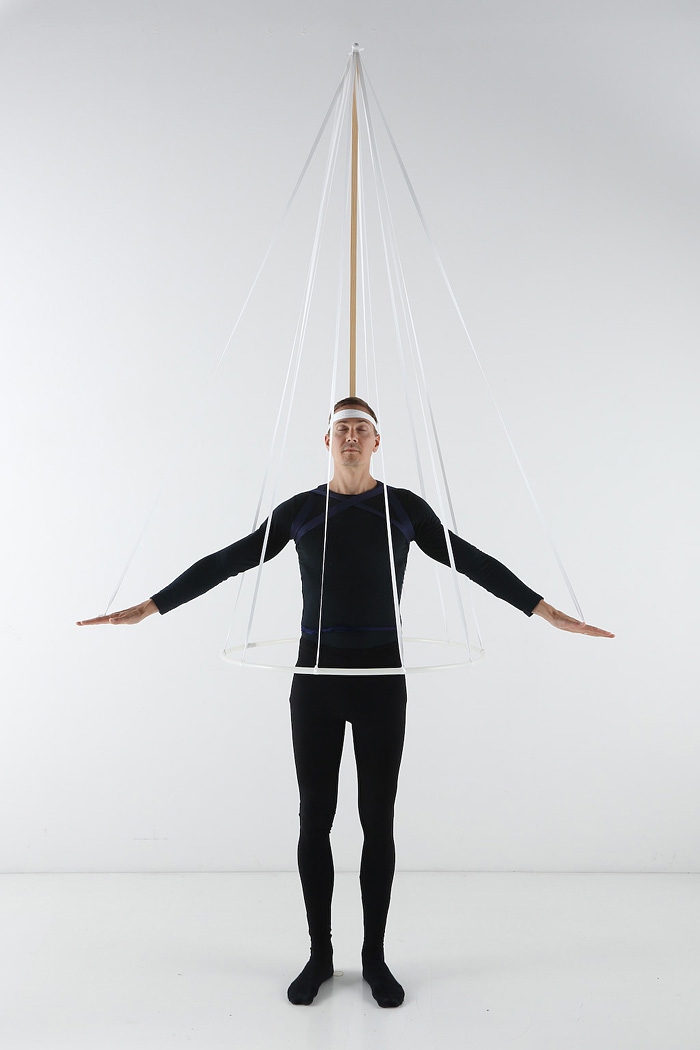 Sakunami Tree Spirit (Cedar tree)
Material: Cotton, Pine wood, Plastic
Made by Aamu Song in Helsinki, Finland
Designed by COMPANY / Aamu Song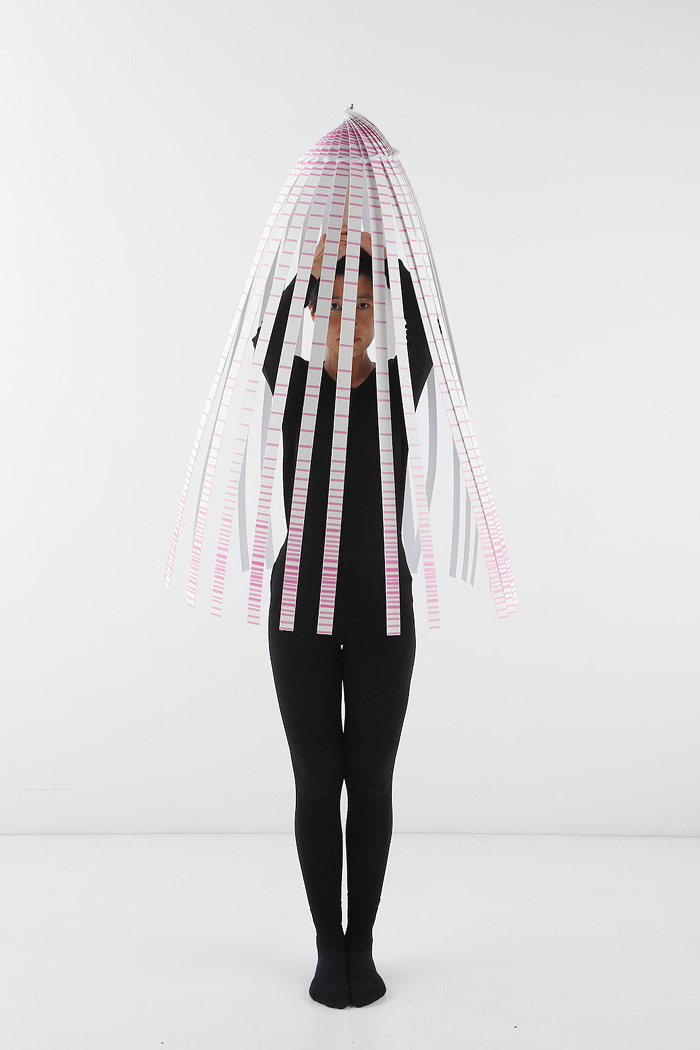 Sakunami Tree Spirit (Sakura tree)
Material: Hard board paper, pine wood, leather
Made by Aamu Song in Helsinki, Finland
Designed by COMPANY / Aamu Song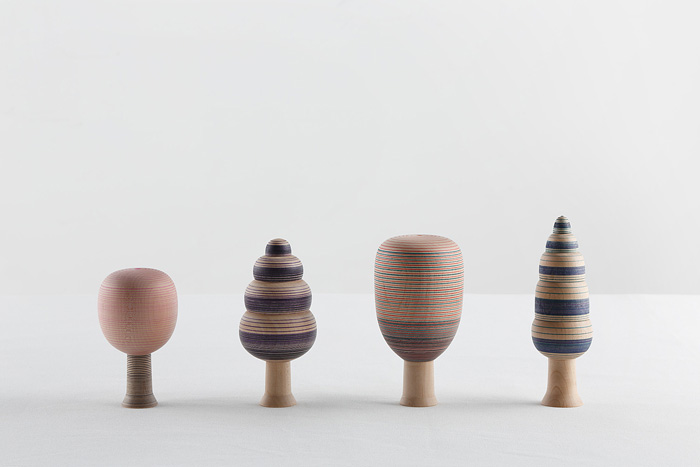 Sakunami Trees
Material: Japanese Maple, Paint
Made by Hiraga Teruyuki in Sakunami, Japan
Designed by COMPANY / Aamu Song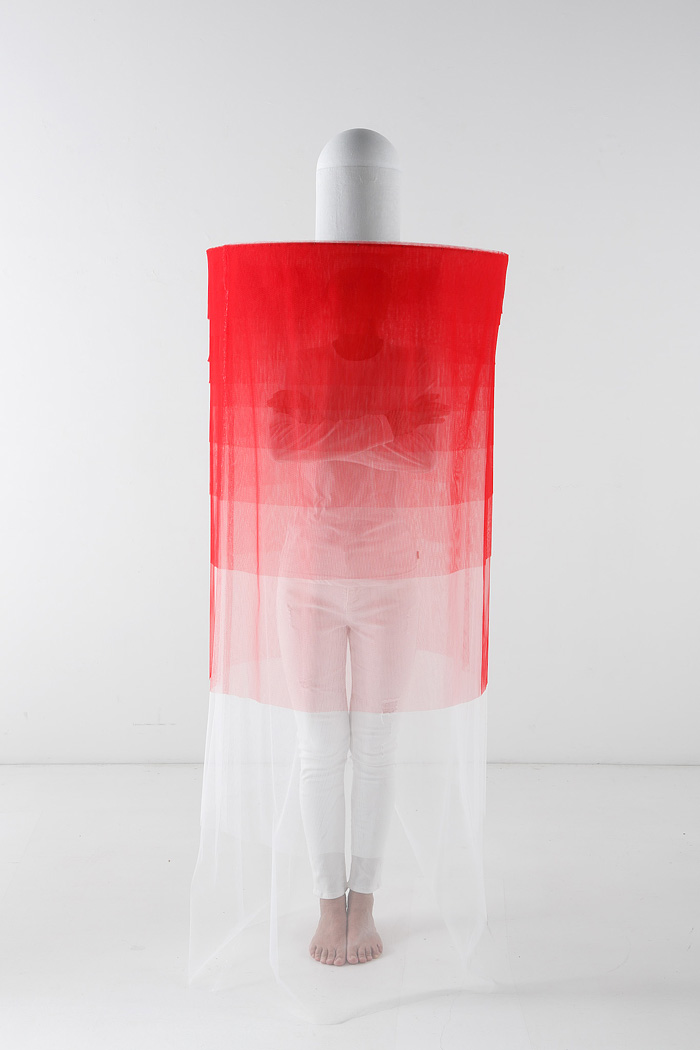 Kokeshi Spirit
Material: Tulle fabric, Cotton fabric, Foamboard, Styrofoam
Made by Aamu Song in Helsinki, Finland
Designed by COMPANY / Aamu Song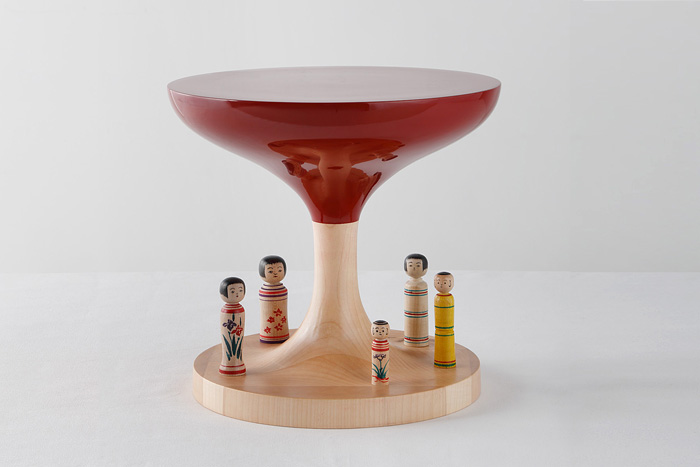 Kokeshi Fountain
Material: Japanese Maple wood, Finnish birch wood, Paint
Kokeshi made by Kouhei Hashimoto in Tokyo/Tsuruoka, Japan
Maple stool made by Arto Salminen in Korpiaho, Finland
Designed by COMPANY / Aamu Song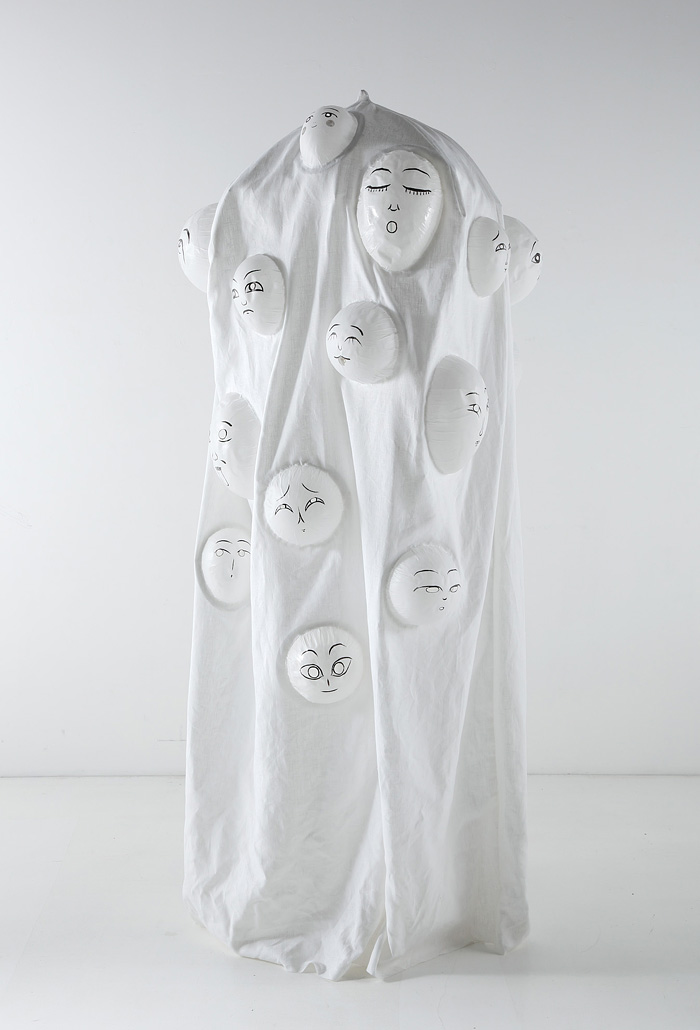 Kokeshi Spirit
Material: Linen fabric, Cotton fabric, Fabric hardener, Foam board, Umbrella
Made by Aamu Song in Helsinki, Finland
Designed by COMPANY / Aamu Song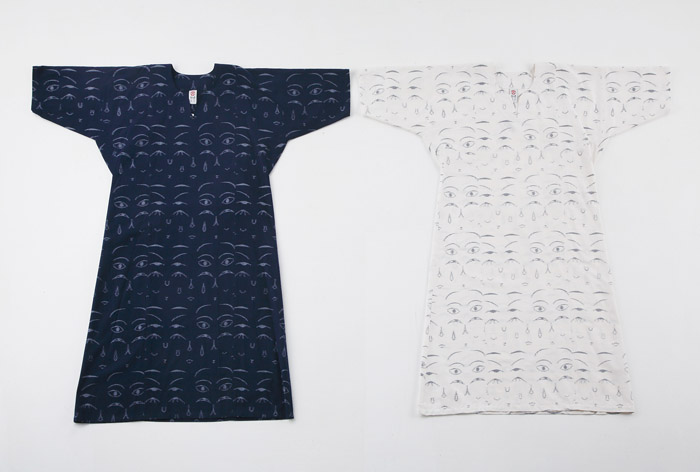 Kokeshi Dress
Material: Kurume Kasuri
Hanten manufactured by Miyata Orimono in Kurume, Japan
Kurume Kasuri manufactured by Shimokawa Kyouzou in Kurume, Japan
Pattern and dress design by COMPANY / Aamu Song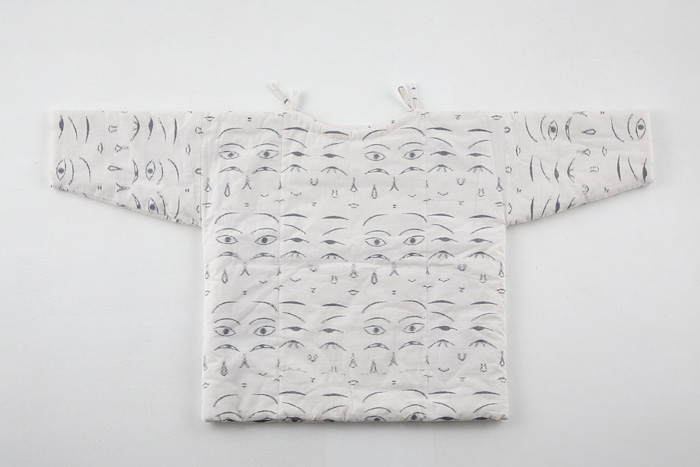 T-shirt Hanten
Material: Kokeshi Kurume Kasuri, Wadding, Cotton fabric
Hanten manufactured by Miyata Orimono in Kurume, Japan
Kokeshi Kurume Kasuri manufactured by Shimokawa Kyouzou in Kurume, Japan
Pattern and costume design by COMPANY / Aamu Song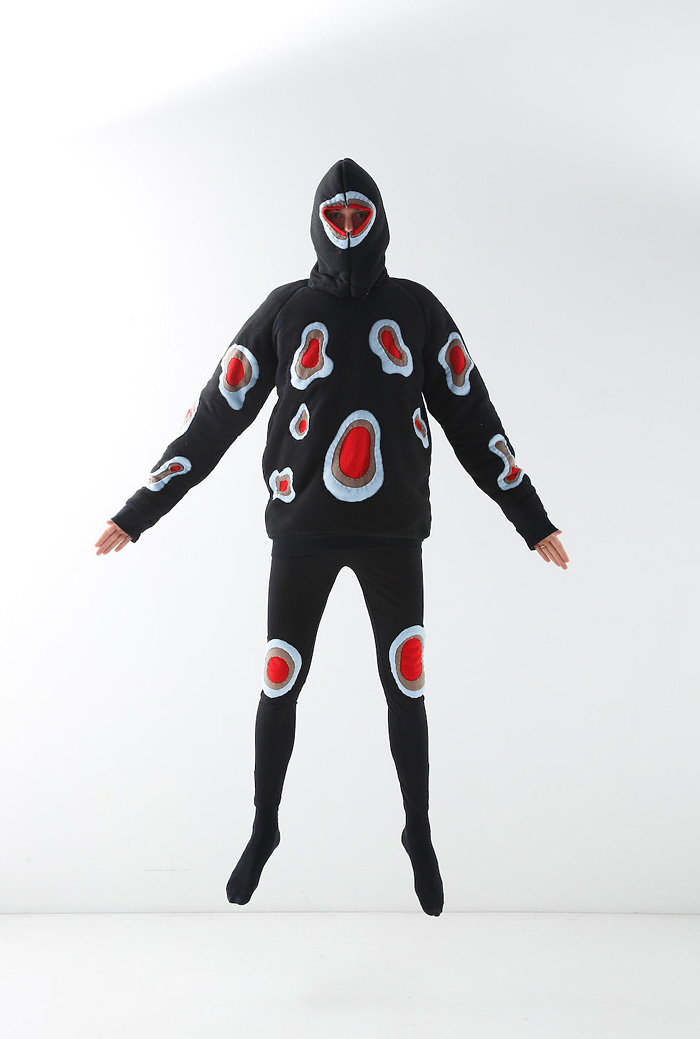 Tsugary Nuri Spirit
Material: Fleece fabric, Cotton fabric
Made by Johan Olin and Sari Manner in Helsinki, Finland
Designed by COMPANY / Johan Olin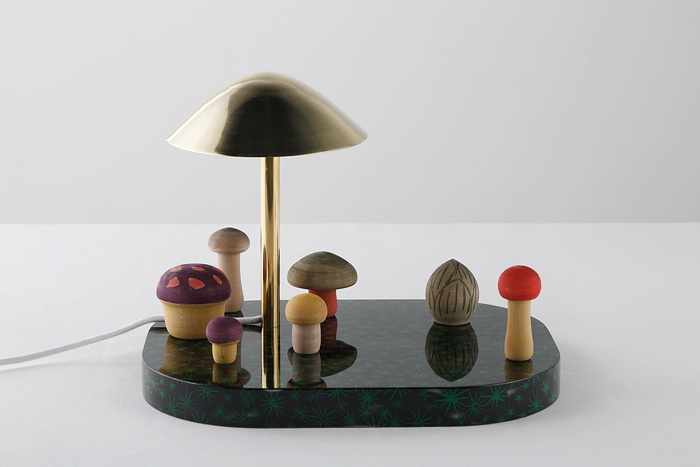 Mushroom Forest
Material: Maple wood, Paint (trad. Tsugaru nuri technique) Brass, LED light
Wooden Mushroom Made by Kon Akira in Odate, Japan
Tsugaru nuri painting made by Mikami Yuji in Aomori, Japan
Wooden base made by Punavuoren Puuhevonen in Helsinki, Finland
Brass lamp shade made by Painopojat in Urjalankylä, Finland
Brass structure made by Jukka Merta in Selki, Finland
Designed by COMPANY / Aamu Song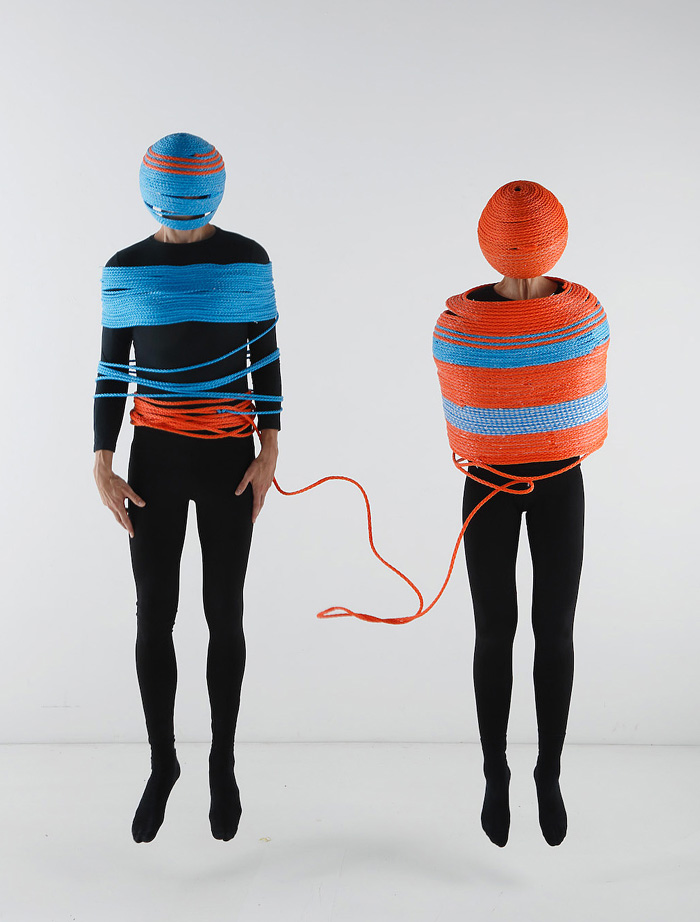 Kokeshi Company Spirit
Material: Polyethylene Rope
Made by Johan Olin in Helsinki, Finland
Designed by COMPANY / Johan Olin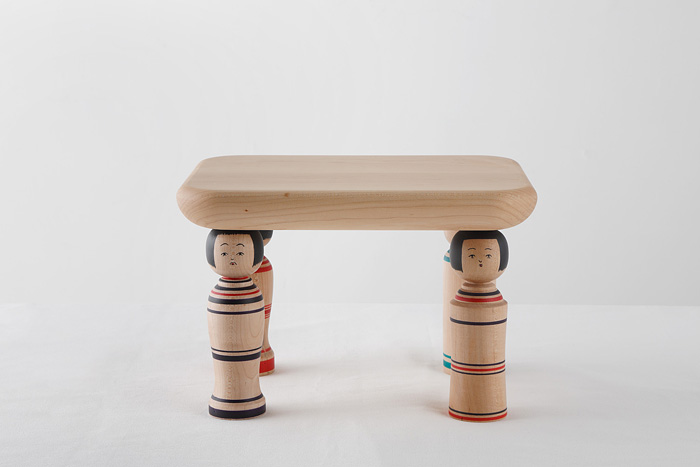 Kokeshi Stool I
Material: maple, painted
Kokeshi dolls made by Igarashi Yoshiyuki in Tsuruoka, Japan
Maple top and assembly made by Punavuoren Puuhevonen, Finland
Designed by COMPANY / Aamu Song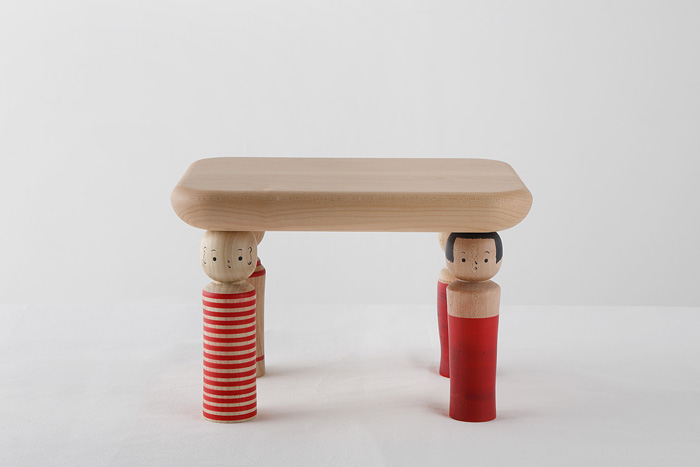 Kokeshi Stool II
Material: maple, painted
Kokeshi dolls made by Kouhei Hashimoto in Tsuruoka, Japan
Maple top and assembly made by Punavuoren Puuhevonen, Finland
Designed by COMPANY / Aamu Song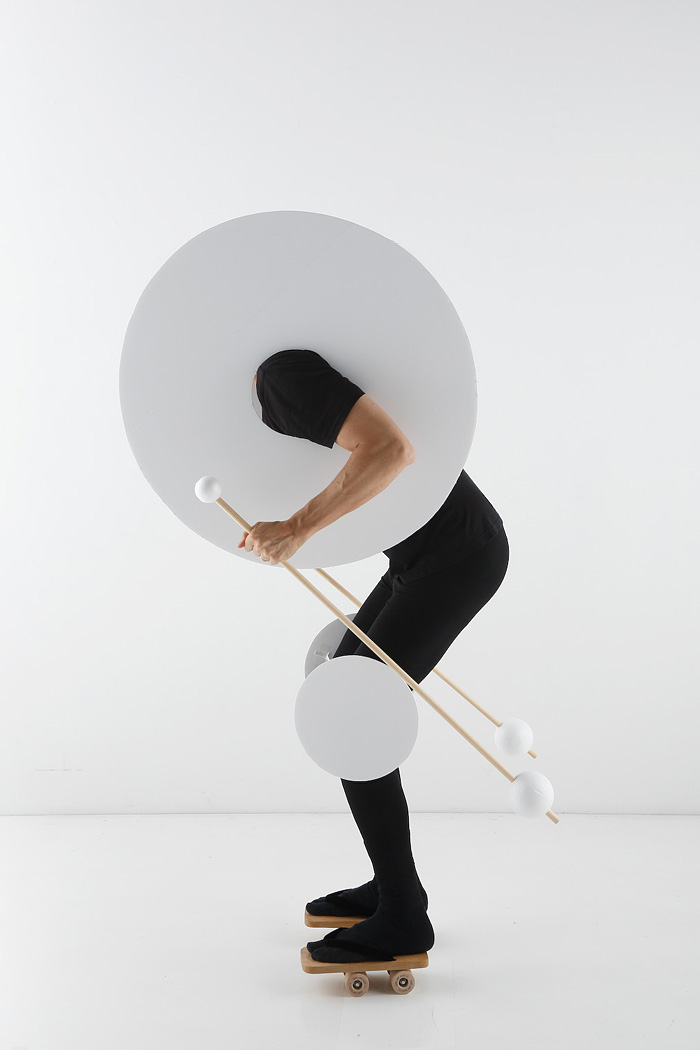 Geta Roller Spirit
Material: paulownia wood, ball bearings, steel rod
Made in Hirosaki, Japan. Modifiied by Johan Olin in Helsinki, Finland
Designed by COMPANY / Johan Olin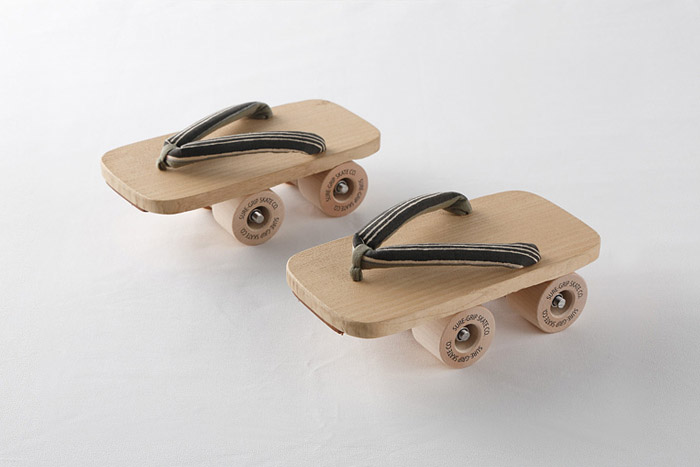 Geta Rollers
Material: Paulownia Wood, Ball bearings, Steel rod
Geta shoes made in Hirosaki, Japan.
Wooden wheels manufactured in USA.
Modified and assembled by Johan Olin in Helsinki, Finland
Designed by COMPANY / Johan Olin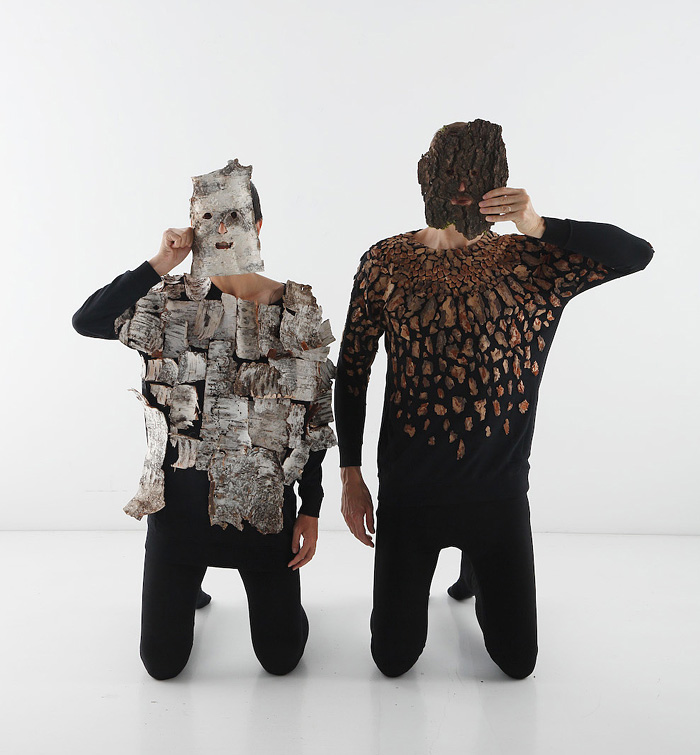 Finnish Tree Spirits
Material: Birch bark, Pine bark
Made by COMPANY in Helsinki, Finland
Design by COMPANY / Aamu Song & Johan Olin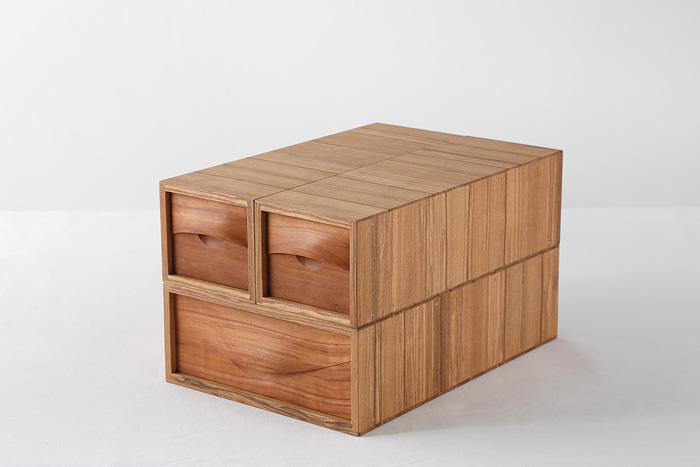 Finnish Tansu
Material: Apple tree wood, Ash wood
Made by Rudi Merz in Lohja, Finland
Designed by COMPANY / Aamu Song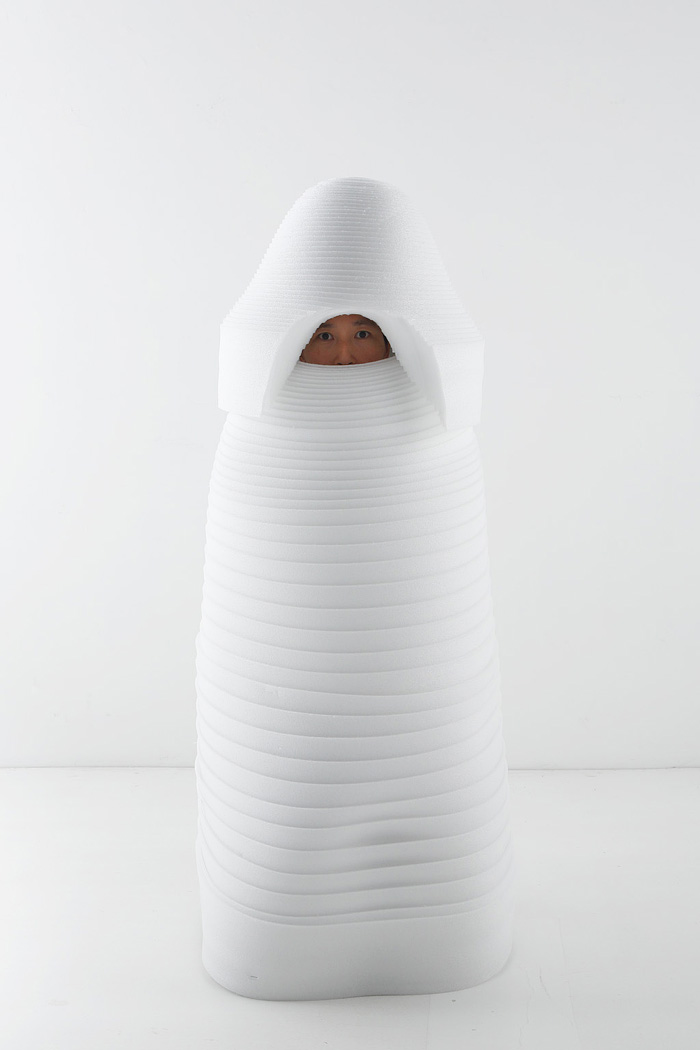 The Bunaco Spirit
Material: Cellular plastic
Made by Johan Olin in Helsinki, Finland
Designed by COMPANY / Johan Olin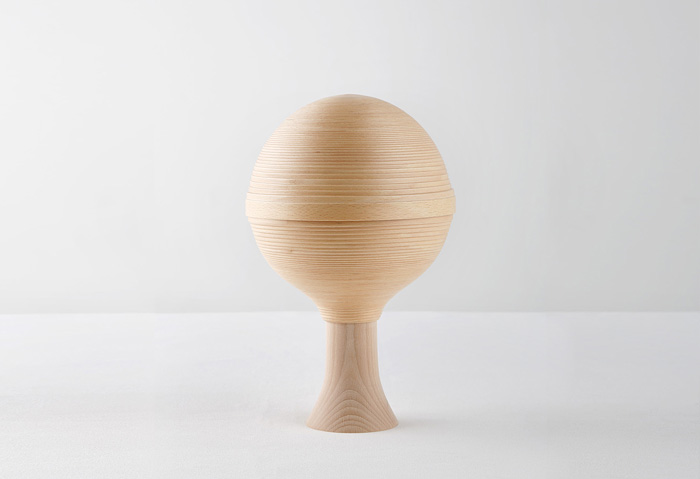 The Bunaco Tree
Material: Beech, Lacquer
Made by Bunaco in Hirosaki, Japan
Designed by COMPANY / Johan Olin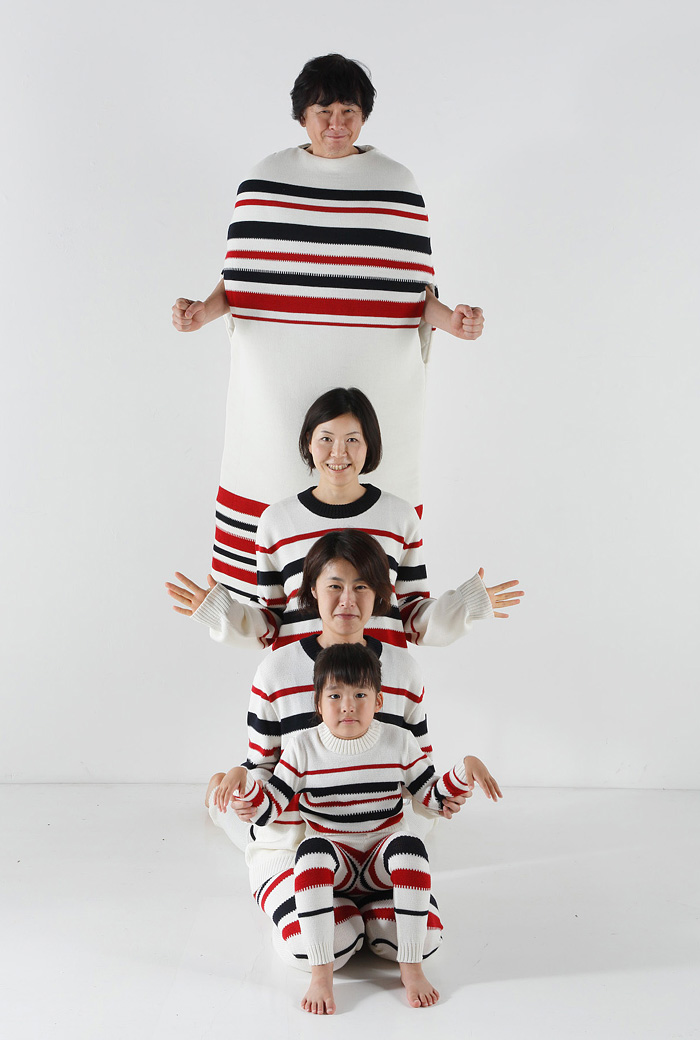 Kokeshi Family Spirit
Material: Wool, Wadding
Fabric knitted by Kirinord in Estonia
Sewing by Sari Manner in Helsinki, Finland
Designed by COMPANY / Aamu Song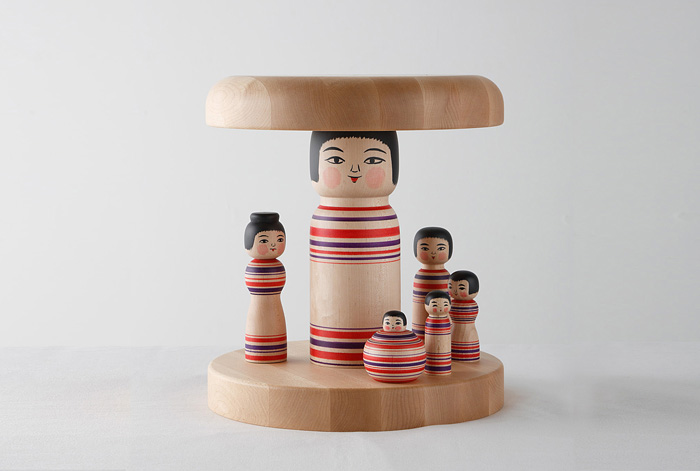 Family Kokeshi Stool
Material: Japanese & Finnish Maple wood, Paint, Lacquer
Made by Master Abo Mutsihide in Kuroishi, Japan
Maple top, base and assembly made by Punavuoren Puuhevonen, Finland
Designed by COMPANY / Aamu Song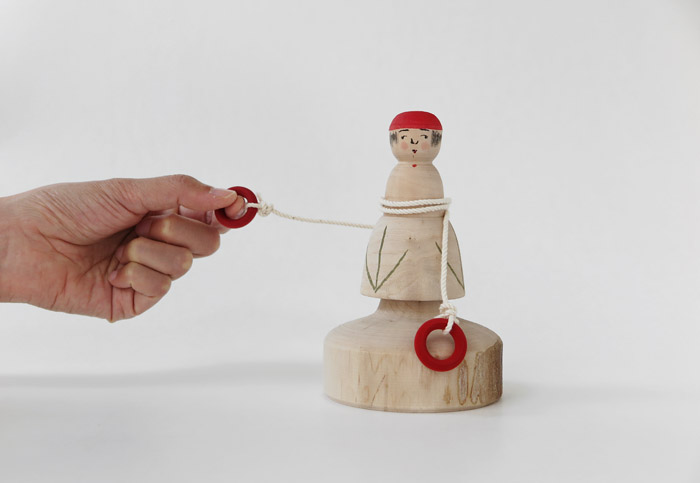 Rokuro Kokeshi
Material: Maple, Yarn, Paint
Made by Master Kon Akira in Odate, Japan
Designed by COMPANY / Johan Olin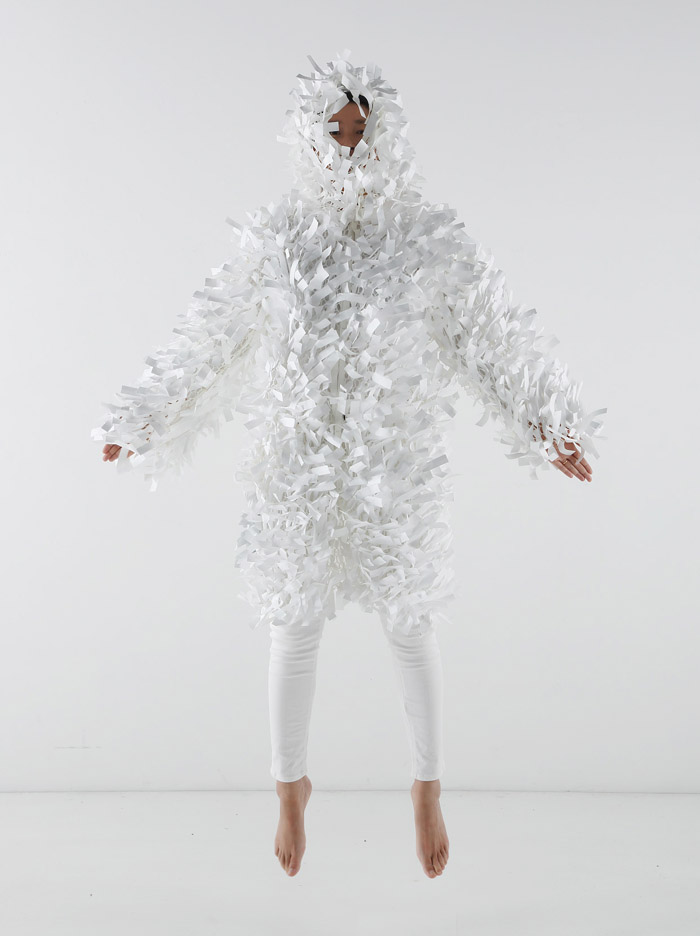 The Omikuji Spirit
Material: Tyvek paper, Acryl net
Made by Johan Olin in Helsinki, Finland
Designed by COMPANY / Johan Olin