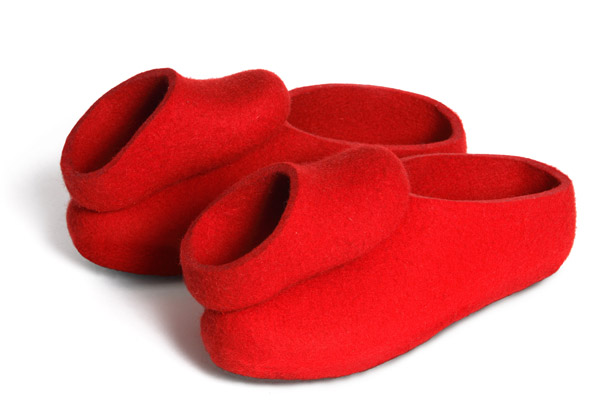 Dance Shoes / Tanssitossut

For Father and Daughter
Design: COMPANY / Aamu Song 2007
Manufactured by Lahtiset in Jämsä, Finland
Material: felt (100% wool)

Dance Shoes are available only in red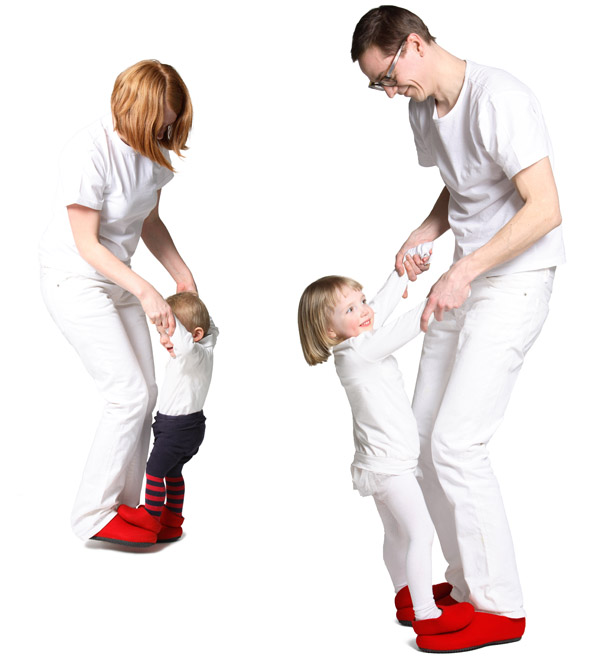 Dance Shoes belong to the permanent collection of Designmuseum Finland, The V&A Museum of Childhood (UK) and to The Islandic Design Museum.


The making of Dance Shoes: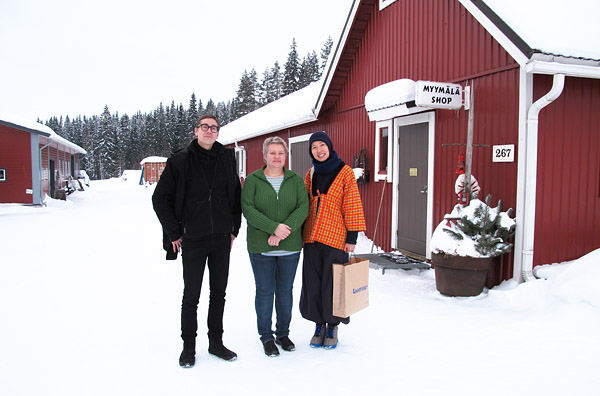 Welcome to Lahtiset Felt boot factory in Jämsä, Central Finland. Riitta Lahtinen here represents the third generation of felt boot makers in Jämsä. This family company inspired us to design Dance Shoes forall the Fathers and Daughters, or Mothers and Daughters, to dance with since 2007.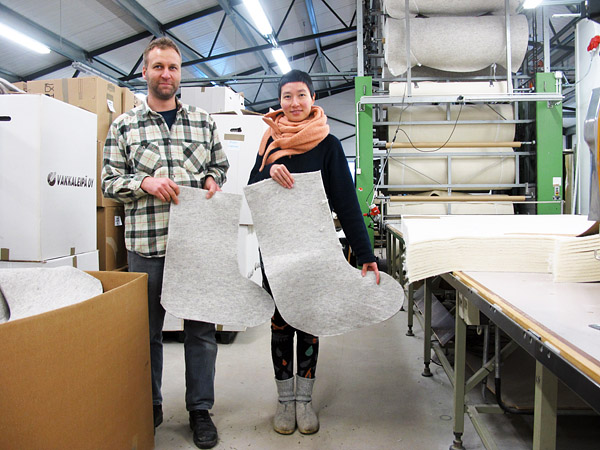 Felt Shoe making is a fascinating process. It starts with these giant cuts from felt sheets. These flat shapes are sewn together and dyed if needed (Dance Shoes are dyed in red). The felt then travels through several machines that steam, tumble and shrink the felt. In the photo are Jukka Lahtinen (brother of Riitta) and Aamu at the Lahtiset Factory.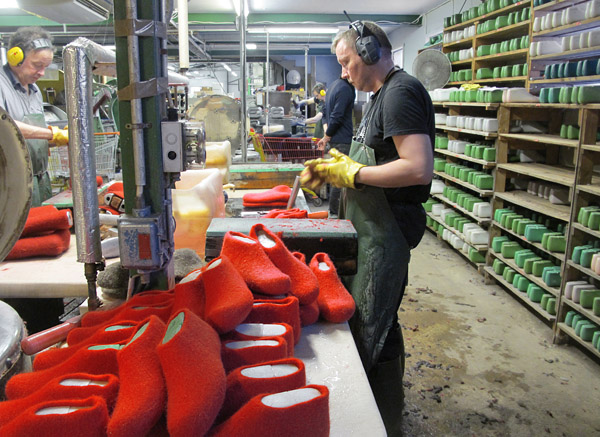 After the felt is shrunk to a third of its starting size, a steel or plastic shoe last is hammered inside each shoe which is left to dry.
When last is removed, the edges are cut and then the shoes are sent to seamstress Sari in Padasjoki, Finland where the shoes are sewn together and become Dance Shoes.